Elevate Your Products
With No Pain, No Fuss
Instead of placing wear and tear on your pallet jack or forklifts use freight lifts. Also known as VRC, which stands for Vertical Reciprocating Conveyors. They create a safer environment in elevating your equipment or products; from one level to the next. Establishing lowers cost to your company's productivity and man power. We at Bouder Mechanical Services have over 30 years of industry experience.
Call Us For

• Turn Key Installation

• Service & Repair

• Yearly Services *

• Drop Testing**

• Consulting

• Car Lift Installation

• Equipment Standards
Our Brands

• Autoquip

• Pflow
*Annual Contracts Available*
** PA State Certified for Installation
Our specialty is freight lift installation and services. We provide customizable design and planning to fit your project. Our rock solid relationship with top freight lift manufactures, creates smooth project installation; along with servicing out of business lifts including: Joyce Dayton LIfts, Longly Lifts and Cogan Lifts. For more information, call us today for a free estimate on your next projects (717) 587-7637.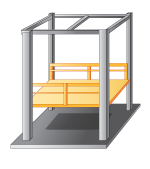 Product Summary:
Specially designed for heavy material such as motors, maintenance generators or plumps. Flexible in loading and unloading material on all four sides of a platform.
Features:
Capacity 15,000 to 30,000 lbs
Multi-level Floors
Extremely Heavy Material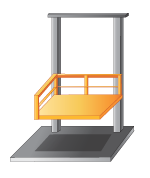 Product Summary:
Designed for loading/unloading at 90 degree angles in a "Z" pattern. Great for medium to large materials, elevating products up to 3 floors.
Features:
6,000 to 10,000 lbs
"Z" loading pattern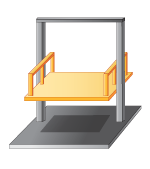 Product Summary:
Designed with loading platform in between two beams, allowing for high cycle rates of loading/ unloading.
Which One Should I Choose?
Hydraulic lifts are the least expensive and can operate up to 3 floors. Mechanical lifts are operated by a gear motor unit on top and cables. It is best suited for 3 floor or more.