Protecting your Docks
And Employee's Safety
Lets start from the inside out. Your levelers, they raise and lower the truck or trailer to a proper dock height. Whether it be mechanical or hydraulic; they need to be regularly maintained. Movable parts must be cleaned, lubricated or adjustment to extend its life.
Repeated impact on your levelers will cause major safety hazards for your lift operators. It should be repaired or replaced immediately depending on the damage. Dock pits need to be cleaned cleared of all debris such as broken wood pallets and shrink wrap materials.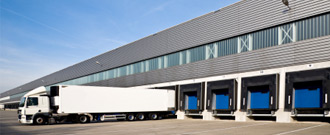 On the outside Dock Seals offer a safe, efficient way to insulate your loading docks. Whether you are heating or refrigerating your plant. Our Dock Seals act as a gasket between building and truck during loading operations.
While Snow hoods and Seals double your protection from winter elements. And Dock Shelters are great to conserve energy and prevent replacement costs. However if dock equipment is not properly maintained. You will be loosing money. Thus, damaged foam or broken seals need to be fixed or replaced - right away.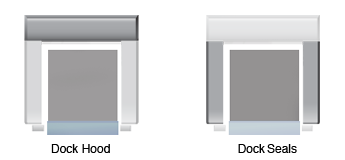 Overall it's best to leave these services to the professional - for quality assurance of your products. Bouder Mechanical Services offers 30 years of experience with installation of Truck Levelers, Dock service and repair. Give us a call today at (717) 587-7637 for a free quote. Remember sales begin at shipping and receiving.